Written by

Bricks & Mortar Media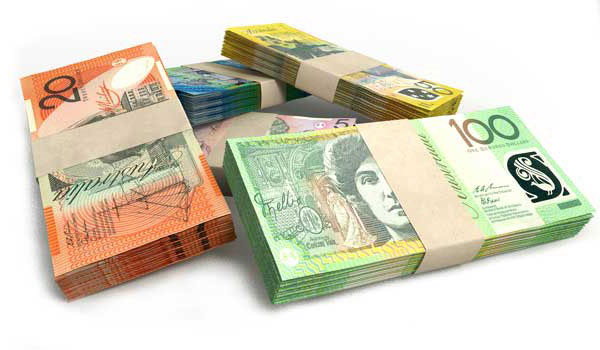 Many Australians will spend the next four or five months paying off debt they accumulated over the holidays, but it doesn't have to be that way, according to one of the nation's most awarded mortgage brokers.
Zippy Financial Director and Principal Broker Louisa Sanghera said poor money habits meant many people relied on their credit cards for their spending over the holidays.
"Whether it's a holiday locally or overseas, buying expensive presents, or overspending on food and alcohol that they ended up throwing out, many people don't have the savings to finance these expenses," Ms Sanghera said.
"Rather than live within their means over the holidays, unfortunately many people opt to overspend on their credit cards, which will take them months to pay off – if at all."
Ms Sanghera said much of the overspending was probably due to a desire to reward themselves after working hard all year, which was understandable.
However, she said, savvy savers started a plan at the start of each year to ensure they had the funds to finance their next Christmas holidays.
"At the start of each year, I often work with clients on a plan to consolidate their debts as well as to create a year-long savings budget and goal," Ms Sanghera said.
"By implementing these strategies, they can pay off their debt much more quickly as well as ensure they have the cash flow available for next Christmas."
Ms Sanghera recommends three debt consolidation and savings strategies for people to implement immediately to ensure they're not left with a debt hangover next year.


Stop using credit cards
Ms Sanghera said one of the easiest ways to control your spending is to stop using credit cards – unless you can afford to pay off the balance each month.
"Often, I've seen potential clients who have been using their credit cards to pay monthly bills such as gas and electricity but who haven't been paying off the balance each month," she said.
"So, in essence, they are paying 22 per cent more for their utilities than is necessary.
"Can you imagine if your utility provider sent you a letter saying their rates were skyrocketing by that amount? You would be livid, yet far too many people are already overpaying due to poor budgeting as well as money mismanagement."
She said unless people can pay off the balance every month, it was best to get rid of credit cards altogether because of their high interest rates.


Opt for zero interest rate card
For people wanting to pay off credit card balances, but struggling to do so, Ms Sanghera suggested transferring the debt onto a zero-interest rate credit card and then creating a repayment plan.
"This way, they can pay off the debt within six or 12 months, depending on how long the interest-free period is," she said.
"One of the reasons why so many people struggle to pay off their credit cards is their sky-high interest rates, which makes it take so much longer to repay the debt."


Consolidate debt
Ms Sanghera said another option was to consolidate debt from credit cards onto a short-term loan on their mortgages or even into personal loans.
"Personal loans generally have interest rates half that of credit cards, while mortgages are only about three per cent at the moment," she said.
"Both of these strategies, together with repayment plans, will enable people to pay off their debt much more quickly.
"However, it is vital that they adopt a repayment plan for the extra debt and stick to it diligently throughout the year."
Zippy Financial was named Mortgage Brokerage of the Year in the Your Investment Property Magazine Property Investor Awards 2019.
Zippy Finance and Ms Sanghera also won the Best Broker and Best Customer Service Individual Metro awards in the 2019 The Adviser Australian Broking Awards as well as the 2019 MFAA Customer Service Individual award.


About Zippy Financial Group:
Zippy Financial Group is owned and managed by Louisa Sanghera, with passion and absolute dedication to her clients.
Ms Sanghera has curated a hand-picked team of highly experienced brokers to support her as loan processors, who share her vision to provide exceptional service and look after Zippy clients for life.
Louisa created Zippy Financial after a 25-year career in banking. Through experience, she noticed the broking industry was generally lacking in empathy and genuine client-focused care. She decided to use her expert knowledge and extensive management training to start her own business and the Zippy Financial Group was born.
Being a working mum herself, Louisa had an ambition to create a practice of working mums, supporting them with a career that fit around their family lifestyle.