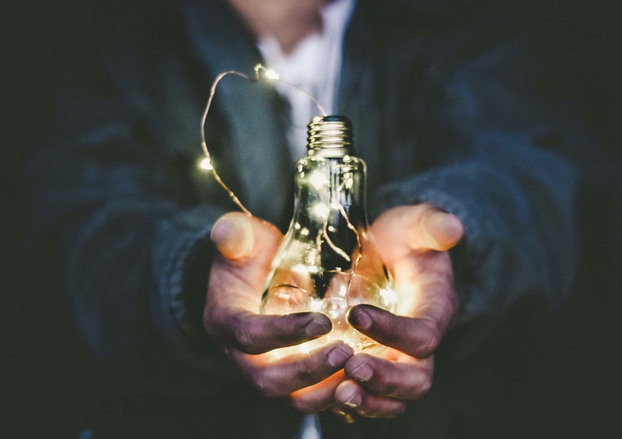 Many startup and small company owners ask themselves "What is the best way to supercharge the company's profit margins?". A startup's way to success is not always easy and all new business owners must face various challenges before seeing their company grow and expand.  
There are two types of profit margins: (1) gross profit margins and (2) net profit margins. Most startups and small businesses use the gross profit margins to measure the profitability of a single product (for example, if a company sells a product for $100 and it costs $60 to make it, then the gross profit margin is 40%), while the net profit margin is used to calculate the percentage of profit the company produces from its total revenue (for example, if a company sells a total of $100 and and the costs of goods sold were $60, $10 in marketing, $10 in sales and $10 administration, then the net profit margin is 10%).
Therefore, any business owner should bear in mind that the gross profit margin is the best choice for measuring the profitability of a specific item, while net profit margins should be used to calculate overall profitability of their company. 



5 Strategies To Increase A Startup's Profit Margins


Reducing operating costs is a quick and efficient way to supercharge a startup's profit margins. Operating costs involve a wide range of costs, such as labour costs, office space and utilities costs, employee benefits, equipment and maintenance fees, insurance, etc. Usually, the costs required by a physical office (as well as the costs for the employees who travel/commute to work) can be extremely high for a small business. As an example, the most affordable solution for startups could be to use a virtual office that involves a much lower price and offers the same benefits as a brick and mortar office without managers and employees needing to be present in a specific location. Alternatively, a small company can use any other type of office that does not request the business owner to buy or rent the office premises (eg a serviced office). There are other examples for reducing labour costs, maintenance, etc as the above is just an example.
Many new entrepreneurs and business owners might be worried that they could lose customers if they raise prices. However, this strategy can help a business increase significantly profit margins as long as a company does it in the right way. Any minor increase in prices (that doesn't need to have a detrimental effect on customers) can bring a massive increase in profits. Raising prices doesn't necessarily mean that regular customers will leave a specific company for the competitors. In addition, most companies that increase their prices find that the quality of their customers improves as well. 
Enhance the company's reputation 
A company must stay visible and connected (especially at the beginning of the startup journey) in order to establish a good relationship and communication with customers and increase its reputation. The online presence of a business (by answering to both positive and negative reviews) plays a fundamental role in strengthening its image. A company's reputation is extremely important because it helps to attract and retain customers (and therefore to increase the profit margins). Also, a virtual address or virtual headquarters can help enhance a business reputation as well for new business owners that cannot afford to rent a traditional office (because it provides a business address, a personal business landline, and other significant services).  
Create a customer loyalty program
Customer loyalty programs are a quick way to increase a small company's profit margins and improve profitability. Moreover, loyalty programs are not that expensive as someone may think at first glance. The costs involved by a loyalty program can easily be overshadowed by the profitable business generated as a result. Loyalty programs can be successful and effective marketing tools. For example, the customers of many companies that offer loyalty programs declared they would keep on working with that company rather than choosing a new one that offers the same type of products or services.  
Increase the average order value 
The average order value (AOV) measures the total amount each customer spends per transaction in a store. The simplest way to calculate the average order value is to apply the following formula: "total revenue/number of orders = average order value". AOV is an effective eCommerce measure that can help with strategies concerning pricing, visibility of products, and presentation of these products to the customers. AOV provides an overall view of what the marketing and advertising budget should be. There are many ways a company can increase AOV, such as: providing a personalised shopping experience, adding product recommendations to products, providing order minimum incentives (for example, offering a discount on orders over a specific amount, etc.)
To sum up, reducing operating costs, raising prices, enhancing a business's reputation, creating a customer loyalty program, and increasing the average order value (AOV) can be a few successful strategies for a startup or a small company to supercharge profit margins (and therefore to grow and expand).