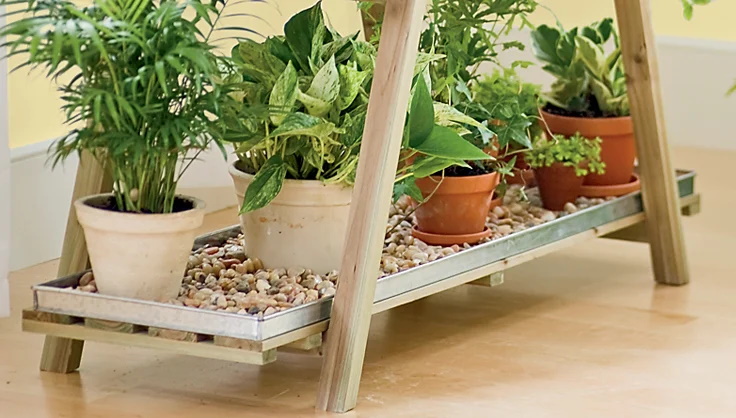 Indoor Plants boost Your Immune System
Indoor plants create an environment that allows your body to fight off more viruses. They help you to relax and rest more. When your body rests more and relaxes your immune system is stronger. 
This works thanks to specific chemicals that work to relieve stress and naturally boost the immune system. Plants release these chemicals when they're in smaller spaces. You will be able to fight off more illnesses when you have plants in your home. You'll find that you have fewer headaches, skin issues, nausea, and headaches.
Even if you're just using your plants as decorative, you'll find that they are powerful at helping your body to stay well. 
Improved Air Quality
Likely, this is the most common benefit of having indoor plants. 
When you have plants in your home or your office, they work hard to remove toxins and pollutants from the air surrounding you. They even work to convert these pollutants into energy. Australians spend over 90 per cent of their time inside, which makes having indoor plants very beneficial.
Poor air quality indoors can cause allergies, headaches, nausea, fatigue, and more. If you can add some gorgeous plants to your indoor area you'll feel healthier. 
Improved Mental Health
When you visit rehab centres, hospitals, and other public places, you'll often see a lot of indoor plants in common areas. Plants help to improve mood and enhance the immune system. 
The pop of green is alluring and brings a bit of the outside indoors. This helps to make it a more appealing, welcoming, open, and calm area. No one wants to feel as if they're trapped indoors.
To be even more scientific, the plants will also release oxygen into the air that is being breathed in. The more oxygen the body gets, the better the natural immune boost. Thus, the brain isn't tired and feeling dull. 
To further benefit, tending to plants will also help to make you feel more accomplished. When your plants are healthy, you'll be healthier too.
Increase Productivity
Again, plants can reduce stress, they can reduce fatigue, and help you to focus on your tasks and reach your goals more effectively.
Also, indoor plants will help to add some colour as well as excitement to an otherwise boring workplace decor. They can make you feel more creative and add to your work production. 
For anyone who works from home, a few plants in vases will add to the decor and help to make you feel better as well. If you're in an office, share this information with your boss and add in some plants at the office as well.
Start Enjoying Indoor Plant Benefits Today
Now that you are aware of all of the benefits of having indoor plants in your new home from the experienced builders in Perth, you're going to be considering whether or not to get some. Of course, you should! They'll improve your health and productivity. Everyone can enjoy plants in and around the home and office and they'll make you feel healthier and happier. You'll breathe easier and your immune system will be healthier if you add in some plants to help purify the air and make you feel more relaxed and healthy.