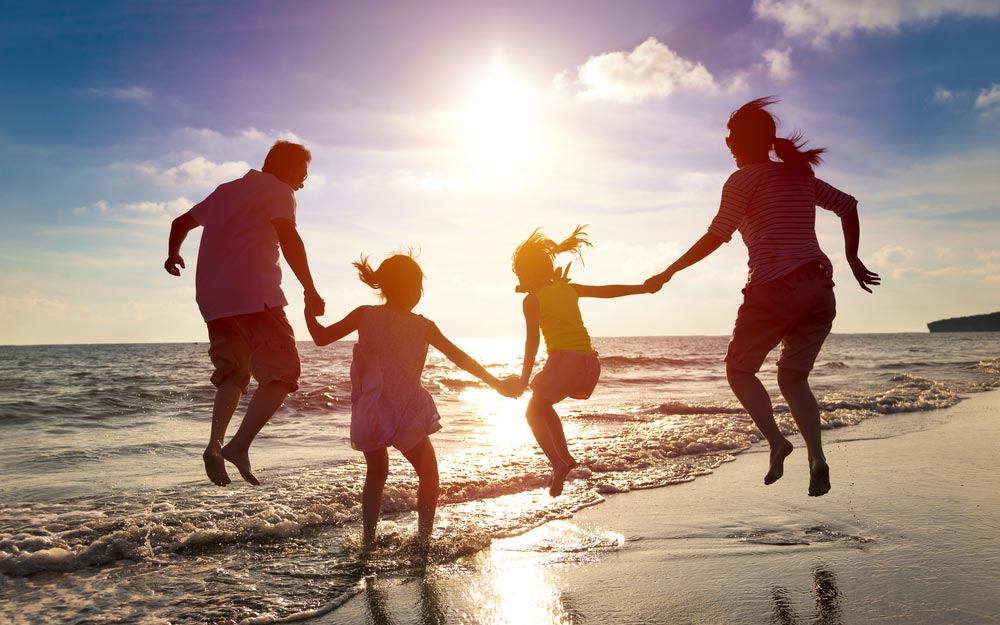 Living near or on the coast can certainly be a lifestyle luxury. Maintaining healthy awareness on the most innovative skin, hair and eye protection for our children is definitely crucial. 


As we all know: The humidity, wind and UV exposure can result in sunburn, allergies, hives, dryness and other irritations which could become more serious when left neglected. 


Being a First time mum can definitely leave you unsure on many occasions as to which products are more suitable for your baby's hair and skin. 


Here is a list of healthier alternatives suitable for babies for protection against the changing coastal environment.


Pram umbrellas: pram umbrellas are more commonly used now in the summertime to protect baby from strong sandy winds harming the baby's eyes & uv rays as opposed to the traditional purpose of a pram "rain umbrella". Universal pram umbrellas are available in almost every colour to suit your existing pram and can usually range from $19.00.


Hats: Hats have always been effective to protect your child's head neck, ears, face and eyes from the bright glare and uv rays of the sun even if the sun isn't strong on your cells it is still harmful on your skin and especially a child's skin. In addition, your eyes are also under constant bombardment from rays. A child sun hat which ranges from $10 on average can work as a natural barrier against these dangerous risks. Bucket, broad brimmed and legionnaire's hats give the best protection. Caps aren't recommended for infants as they don't protect the ears & neck. For babies, look for a soft hat so that your baby can still lie down comfortably while they are wearing it. Hats with Straps are not recommended as they may cause choking.
Many babies and toddlers don't like wearing hats. Usually it's best to persevere, eventually hats will become part of your child's lifestyle.


Suncreen: 
If your child is less than six months, it's ideal not to put sunscreen on them regularly as they are still very sensitive at this time – The shade, protective clothing and hats are the most important way to protect them. There are baby safe suncreams available for around $10 however it's safe to ensure they meet the states Australian Guidelines. 


Sunscreens labelled 'for babies' or 'sensitive' are less likely to cause skin inflammation, discomfort and redness. Skin check: Always test the sunscreen on a small area of your baby's skin such as the forearm the day before to check for any possible skin reactions.
Paw paw ointment: Papaw Ointment is a great product to pack in your beach bag as it is commonly used to treat minor open wounds and helps heal and sooth inflamed, chapped or broken skin from scratches, wind damage and sore feet after long coastal walks. During coastal bush walks It can be used for healing splinters and thorns, minor burns, scalds, sunburn, gravel or concrete burn & cuts. 
Barrier creams: Barrier creams are effective topical ointments used in msny applications physically barrier against the changing coastal sandy and saltly winds, sun, rain and humidity between the skin and contaminants that may irritate the skin. Barrier creams can prevent burns, chafing, redness, discolouration and humidity. Some great baby safe barrier ointments include Burt's bees, earth mamma angel, Aquaphor, coppertone, banana boat and think baby. 
Location settling choice: when you decide to go to the beach, pool or for a long pram walk, it's always important to check your child's position, hat position and clothing regularly to make sure your baby is out of the direct sunlight. Ensure your baby is clearly away or highly protected from hot surfaces such as hot concrete, tiles and rocks. Rubber sole, anti-slip beach sandals are handy at this time. Just remember you are your child's main role model & your baby will start to mimic your every action. If you take sun safety precautions seriously and keep high standards of safety for yourself and your baby, your little one is more likely to replicate your every action from a very young age. 
Pram shades and pram shade fly screens: Too much sun without protection can lead to sunburn, skin damage, eye damage, skin cancer and a weakened immune system. Pram shades are effective, and shield against winds, sun, & sand. Pram fly screens are effective in shielding from insects, small rocks, sticks and leaves which might've been thrown around from the wind. This is highly recommended to prevent facial scratches, foreign object irritation in your baby's eyes, and windburn. 


Your baby does need some sun to help their bodies source vitamin D which leads to strong bones and muscles. It's important to be mindful about how much sun your child is exposed to.


UV radiation is at its highest in between 9am and 4pm, depending on where you are in Australia and the time of year. It's crucial that your child has high sun protection if they're in the sun when the UV radiation levels are 3 or above.


Sunglasses and toddler accessories: Wearing sunglasses as well as a hat can help protect your child's eyes. Choosing quality sun uv protective sunglasses Which are close fitting, wrap around sunglasses that meet Australian Standards. Be mindful that continued exposure to UV is a strong risk factor for premature cataracts.


Rashies, wetsuits, one piece swimsuits and protective clothing: 


Tight woven material helps protect your child's skin from the uv rays, salt in the air and winds. 


Safety baby clothing sun check: Place the clothing up to the light to see how much sun gets through. If the fabric lets a lot of light through, it'll probably let a lot of UV through too.


Longer sleeved wetsuits which have long pants cover up more of your baby's skin and saves you from applying additional cream. Elbow length sleeved wetsuits and knee level bottoms are an ideal alternative if it's too warm for full-length clothing. Cotton rashies/ wetsuits are cooler than clothing made from acrylic fibres. Loosley fit clothing is cooler and healthier for your baby's skin to breathe. 



Fabric fitting breathable check: Place two fingers either in the arm area or leg area of your child's wetsuit; if they comfortably fit through then your child will not have a problem with allowing their skin to breathe. If you can't allow a two finger stretch then your child will be more at risk of rashes, nappy rash, tension, irritation and poorer blood flow.


Aloe Vera: The Aloe Vera Plant is a great remedy for sunburn and mild burns. This natural sourced gel usually prevents itching, stinging and blistering. 


Apply a layer of the pure substance extracted from the inside of the aloe Vera leaf itself over the burnt skin. It is possible to grow your own plant at home, or preserved aloe Vera creams and bottled gels are accessible to buy online or in store from $15.99. Purchasing an aloe Vera plant might cost from $19 depending on the size. The aloe plant is best used when the gel is formed then stored chilled in a fridge or freezer.


Coconut oil: This anti-fungal and anti bacterial oil has a natural SPF of 4 to 5 and contains antioxidants which assists the skin from strong radiation. This is a helpful natural sunscreen however as the SPF isn't high enough to protect for long hours at a time, it helps as a protectant and moisture protector on your hair from harsh sea salt and winds.


Beach tents: Beach tents are a great family purchase. They can provide very  high quality protection against the strong rays of the sun and winds from the sea breeze. It can also shield you and your family from sand, ocean spray, and surprise rain showers. It naturally helps as a natural temperature controller for your baby as it also provides a cooler shade of the sun is strong and warmth if the temperature drops and the winds get higher by the end of the beach day.


Hair barrier sprays: Heat and UV barrier sprays protect your hair for hours st a time. The product forms a protective barrier to your hair shafts which barrier against wind, sand, sun and salt. Salt, chlorine and wind protectants also add moisture to your hair and limits damage from scalp to tip. Great barrier product brands which are accessible in Australia wide include: swimseal, vorgee aqua swim, theorie, Babo botanicals, swim spray and ferns guard. These products range from $19.00.


After sun creams: after sun treatment is important to help manage sun exposure from being a skin problem in the future. Natural after sun lotions are made to help comfort the skin and replenish moisture loss due to sun exposure. Some great baby after sun lotions include: WotNot 100% Organic Baby Lotion, Mustela after sun baby lotion, BabyGanics Baby sun and after sun cream and Aveeno Baby.


Evening promise oil: Evening Primose oil as a topical cream is effective for skin disorders such as eczema, psoriasis, acne, and dry, itchy, or thickened skin. Skin with uncomfortable skin conditions can worsen in the sun, humidity and wind. Evening primose oil in creams and oils is great to nourish with essential fatty acids which can assist irritated sun exposed skin. Some great baby friendly evening primose oil can range from $20 and can be found in brands such as: Coco Baby Byron bay, Organic Evening Primose oil, Organic babies soothing oil, babo botanicals and Gaia.


For more information please visit: www.Featurehair.com.au