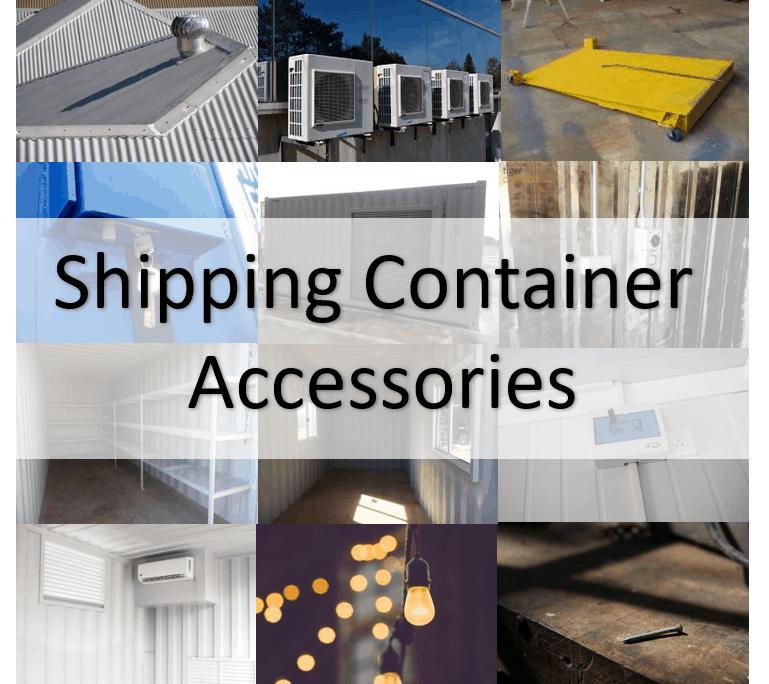 If you want to purchase or lease a shipping container, you might already know about the many container accessories that are available to customize your container. Do you know the variety of container accessories? Are you wondering which accessories are going to be the best choices for your container? You first need to decide what you will be using the container for and then look at the accessories.
What are the options for Container Accessories?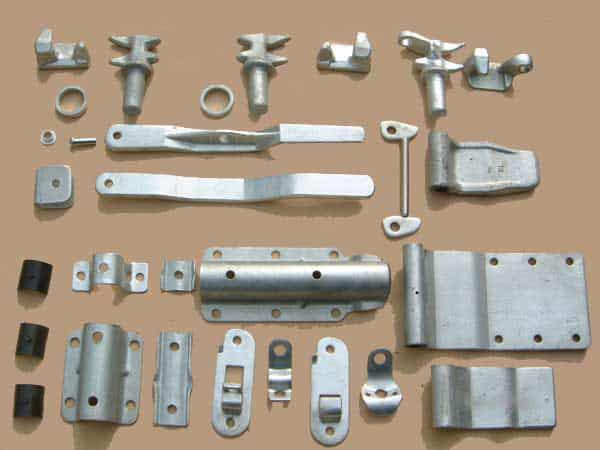 There are plenty of different types of items that you can accessorize your container with, but the most common ones include windows, doors, vents, locks, lock boxes, swivel casters, racks, shelf brackets and divider walls.
Shelf Brackets
Shelf brackets are constructed to be able to hold heavy items in place. The weight of the items is distributed over the shelf backets. If a shelf bracket can hold up to 500 pounds, then two brackets can hold 1000 pounds. If you add two more brackets, the shelf can now hold 2000 pounds. Shelf brackets are designed to be strong and lightweight.
Pipe Rack
Pipe racks have four support arms which are mounted at 30-degree angles so that the volume capabilities are increased on the rack. All the support arms are reinforced so that extra strength is added. These racks are designed with an included roll stop so that there is extra safety in the interior of the container. These racks provide horizontal storage inside or outside of the shipping container.
Lock Box
A lock box can conceal your lock and provide protection to the padlock so that it cannot be accessed and cut with bolt cutters. This helps to keep the container contents safe and secure. Lock boxes are tamper proof and secure and can be bolted to your container or welded on.
Divider Wall
Divider walls can be installed without the need for welding or bolts. If you need to remove the walls later, no one will be able to tell that a wall was once installed in the container. A divider wall can be installed or removed very easily in about 20 minutes and can be installed at any point inside of the container. These walls are powder coated to keep them from rusting.
Locks
Locks for shipping containers are strong with a solid brass casing and are available in many sizes. Every lock is keyed differently than the next lock or they can be keyed the same so you can order many locks and have them all able to be opened using the same key. The heavy-duty lock is for a commercial or industrial setting and has a heavy brass body to resist corrosion which would weaken the lock.
Master Puck Lock
The Master Puck lock is the best choice for a lockbox because it is manufactured from reinforced die cast metal. The cylinder can be re-keyed to fit a new key, same as other locks or different. These locks are designed to be strong and cannot be cut or picked with standard break in tools.
Twist Lock
A twist lock is meant to fit in the corner casting of the shipping container. The pins are set in the corner and twisted to lock a stacked shipping container to another container. The locks have double ends and are specific to connect and secure two containers. There is a flat handle that provides extra strength to the lock.
Sobo Lock
A sobo lock provides extra security and is crafted from hardened steel with a chrome plated construction. The lock is large and heavy and provides maximum safety and security.
Swivel Caster
Swivel casters are meant to be able to support at least 6600 pounds. Swivel casters have a dovetail twist, a brake and a lock so that you can move the shipping container around inside an area with ease in a safe way. Casters can be obtained n many different weight sizes; you just need to determine the amount of weight that needs to be supported before ordering casters.
Vents
Vents can be installed in a shipping container to offer proper ventilation and ensure that products stored inside are preserved. Vents are designed to stay in place if they are impacted and they have built in bug screens. This prevents rodents and insects from accessing the container. Vents can be installed in about 30 minutes and can be permanently welded on or bolted on so that they can be removed. Vents are important if fumes are building up inside of a container because they allow those fumes to escape instead of collecting. Vents can be installed at either end of the container or on the door. It is recommended that between 2 and 6 vents be installed on a container, but this depends on the length of the container.
Windows
If you want more light in your shipping container, you should install windows. Windows can be obtained in a wide range of sizes and are able to be bolted in or welded in, depending on permanency. Drip plates and screens should also be installed in the container and a bug screen should be added to the window to prevent bugs.
Roll Shutter Door
When you want to be able to easily access your container, you can install a roll shutter door. This type of door is easy to open and close fast. These doors can be welded in or bolted on. These doors sit on a roller track and are constructed from aluminum being about 72" wide and 103' high with a 1/6' thickness.
It does not matter whether you are renting your shipping container, or you own one. You can obtain many different container accessories by ordering them or having them customized to suit your needs. The accessories described here do not complete the list, there are many more accessories available, and more are being created every day by container owners who are requesting specific items. All these items allow you to customize your container to be the exact type of container that you need.
Images courtesy Tiger Containers