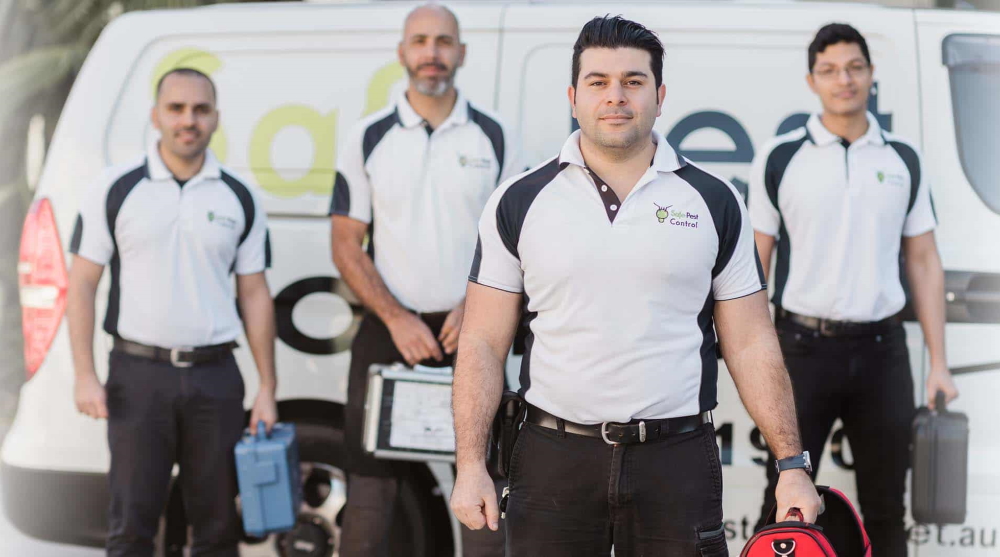 Do you need to know what kind of insect or bug that keeps on crawling around your home? Finding out what particular pest has decided to take over your residence is important so you can easily determine the best Sydney Pest Control and insect pest management!
Let us share with you the variety of insects and bugs that are common household pests throughout Australia, along with their distinct behavior and habits so you can discover the right treatment that can effectively eradicate and keep them out of your house!
Identifying the Classifications of Bugs and Home Insect Pests


Here is a quick guide for household bugs and insects you may encounter wherever you may be in Australia:


Cockroach
It is the kind of pest that can be quite insistent in infesting your home. Considered as the most pervasive household insects, they can also cause danger to your health as they easily transmit diseases. There are telltale signs you can use as a guide to see if there's a cockroach inside your home. Once spotted one, it is best recommended to call in professional help because they also release a specific pheromone which may attract other cockroaches – thus leading to a larger infestation.
Termites
It is considered as the most destructive pest and also the most expensive one because the damages they create can potentially cost millions of dollars. One of the innate abilities of termites is that they can lay up to 2,000 eggs per day so once detected urgent attention is needed for this time-sensitive type of infestation. The most susceptible to termite problems are timber homes since wood is their food of choice. They can be found almost anywhere but they prefer locations with warm weather like Sydney, Pert, Adelaide, and Brisbane.
Ants
It is quite common to see ants trailing inside or near your home because they find it as the most likely food source. Considered as one of the most irksome household insects, they are quite troublesome as they forage and construct nests which leads to structural damage. However, there are simple Ant-prevention tips you can do today to eliminate them. Once you spotted them, get in touch with professional pest control; particularly if you saw the dangerous ones like Carpenter ants, Jack jumper ants, Acrobat ants, and Blue ants.
Bed Bugs
Getting to know bed bugs can make a huge difference in understanding how to effectively stop them from infesting your house. Don't underestimate their diminutive size because they can create considerable damage. If left untreated, it may lead to a major infestation wherein you'll experience way worse than itchy welts. Intense pest control is needed to fully secure your home premises and to completely eradicate them.
Fleas
One of the pests that can cause absolute menace in the house, any homeowner wouldn't want to experience handling them. Just like termites, they can lay hundreds of eggs that may turn into an all-out disaster in no time! They are difficult to get rid off because like bed bugs, they can easily attach themselves to our pets or even to us once we've made contact with infected animals. They can thrive inside and outside of our house as long as the location meets their preferred nesting conditions. You need to take action right away because they also have a rapid life cycle that may lead to a major infestation.
Other Bugs and Insects that can cause pest infestations
There many variations of creatures that can be found all around Australia and they can cause pest infestation too! Aside from the common household bugs and insects mentioned above, the following species can cause a detrimental household pest issue. Make sure to keep your guard up from:
Bees and Wasps

Beetles

Caterpillars and Centipede

Moths, Butterflies, and Dragonflies

Grasshoppers and Cicadas
Yes, they may be vital to our ecosystem but they can also be quite a problem once they find their way into our homes. What you need is to have a reliable insect pest management wherein you can also incorporate Safe Spray Pest Control.
Trusting the Best Commercial Pest Control Sydney Exterminators and Expert Bug Identifier
You might be wondering what kind of bug is pestering you and being able to identify them will make you understand how to deal with the pest problem effectively. Safe Pest Control can help you with pest identification! We are not just your ordinary pest control service because what we do is more than just the standard pest management. Let us handle all your worries as we keep the annoying creepy crawlies and unwanted pests out of your hands. Our effective strategies are well-proven by our long-standing reputation as the #1 Commercial Pest Control Sydney company you can trust!
Contact us at 1300 119 085 to reduce the risk of damage to your home or properties and ensure future pest control prevention. You deserve only the best pest control service at the most affordable rates. Talk to one of our pest experts today and get to enjoy the FREE quote!