Written by

a Guest Writer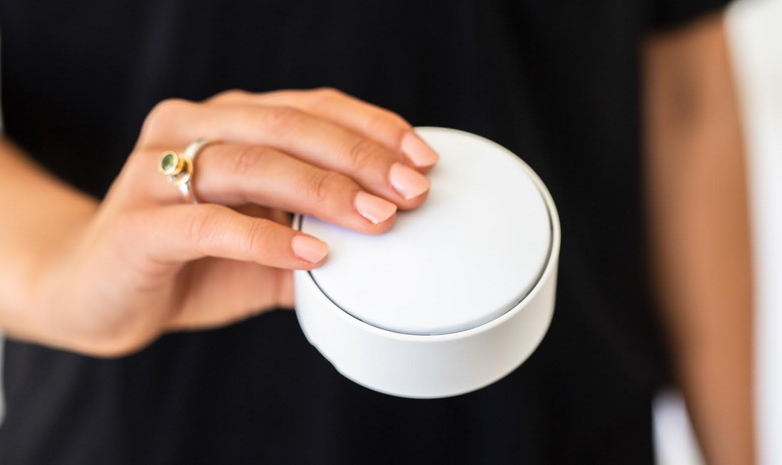 Many holiday home and short-stay property owners' main concern is the security and safety of their investment. So finding a security product that meets both the privacy of guests and the owners' peace of mind can be a challenge.
Swedish company Minut has come in and filled this void with a sleek smart monitoring device. It's a device that monitors noise, movement, temperature and humidity. It is completely wireless, is wifi enabled and can be easily pulled down to be charged via its own micro USB cable (supplied).
With its noise monitoring software, Minut can track the decibel level of a noise or sound. This includes recording how long the noise goes for and when it happened. It means that alerts don't get issued for every door that is slammed in the house, but rather for any loud sound that is persistent. This feature is a huge plus for everyone. Firstly, it doesn't record conversations, so it guarantees the privacy of your guests. And secondly, it is proactive enough that you can let your neighbours know that you are on top of the situation, every time.
Through PIR (passive infrared) which detects heat energy emitted by living things, Minut can monitor its environment and record the number of motion events that are occurring at any time of the day or night. Once the security alarm is activated, a notification is sent alerting you of the activity. Should the security alarm be deactivated, then this activity is simply recorded within the Minut app. This is certainly a useful feature for the times when the house is completely vacant.
By monitoring fluctuations in temperature, Minut will record and alert you when the temperature suddenly drops or climbs. This acts as an alarm if, for example, the heating has been left on all day or after your guests have checked out. Considering the fluctuations of temperature that summer and winter brings, the levels at which you are notified can also be altered.
A few other features that are worth a mention include humidity level sensor, mould risk analysis and the Nightlight mode, which lights up whenever motion is detected during the night time.
Minut is certainly a DIY dream. Simply stick or screw the magnetic plate to the ceiling and attach the device to the plate. The rechargeable battery lasts for approximately six months and can be easily pulled off its plate for a charge. The app itself will guide you along the process of connecting your Minut to the wifi and your phone, in under five minutes.
This all in one smart monitor is a great option for those looking for a privacy guaranteed monitoring solution. Minut can monitor any holiday home or short stay property from anywhere in the world.
Minut is available for $239 in Australia and is exclusively sold by Secure Your World.
Secure Your World is Australia's first online marketplace dedicated to all things security. It provides a broad range of products and services across Australia helping people to feel safe and secure at home, work, school, in the car and outside.