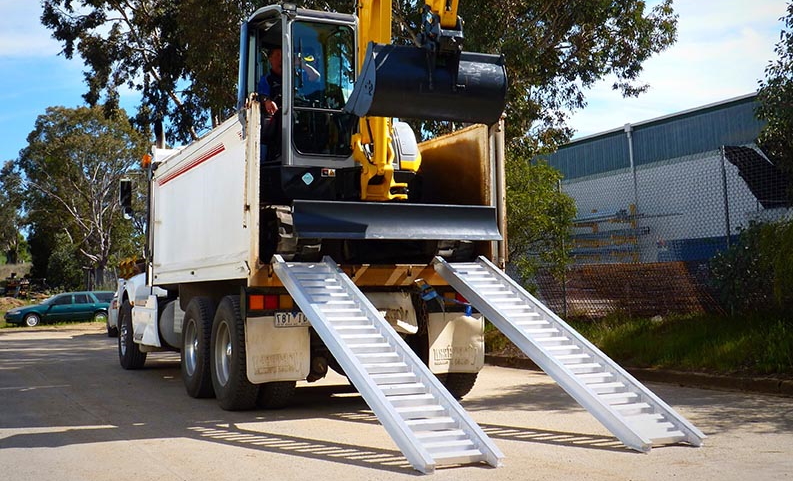 So you are in the market for a new utility trailer. It could be that you are setting up your own landscape gardening business and you are looking for something which you can use to both transport heavy machinery and loose raw materials. Maybe you need something to move around your off road bikes or all terrain vehicles from one place to another as you like to spend your free time blasting around the countryside. It could just be that you want you have a very specific need for a trailer and it needs to be catered to your individual load. The wealth of choice on offer when it comes to trailers is vast so you need to choose wisely before making the financial commitment. What may be perfect for one user could be almost useless to another so spend the time asking yourself a few questions to allow yourself to make the most suitable possible. Let's start with the most important question you should be asking yourself.
What is its function?
Are you looking for something very specific to fulfill an individual need or are you looking for something more multi-purpose? What will you be loading onto it? How often will it be used and how big does it need to be? All these questions need to be asked to narrow down your search. Consider the size of the load as well as any available storage space when selecting the dimensions. It's no good buying a trailer which will have ample size for your needs but doesn't quite fit in your garage but in the same way you can not allow storage space to dictate the size if it is not appropriate. Alongside the dimensions, don't forget to think about the bed height and floor clearance. Consider if you will need sides or a top. In addition, think about the need for Australian made trailer ramps if you will be using it for tracked or wheeled equipment. If you will be making a lot of use of trailer ramps then look at purchasing a trailer with these parts incorporated into its design or easily attached when needed.
How Will It Be Towed?
Having gone to all that time and effort thinking about the trailer itself you should not dismiss the importance of how you will be towing your trailer. This can have a great impact on the selection process too. What type of vehicle will you have available to tow the trailer? Will you always use this vehicle or does it need to be used with various types of transport? Think about the distances you need to cover and how frequently. In addition to this, decide whether speed is an important factor or not as well as the fuel economy. It's no use spending all your hard earned cash on the 'perfect' trailer which you can't use to its full potential. The vehicles which you will be using to tow the trailers will greatly define your selection as much as its function.