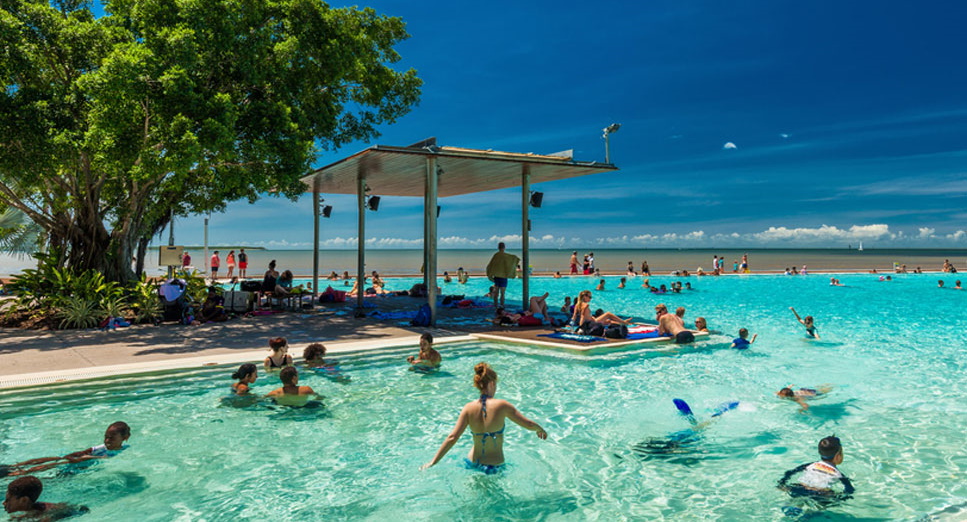 It is not a secret that Australia is legendary for its fantastic fishing spots. Not only is Australia home to impressive turquoise waters, but it is also famous for its surfing destinations, its wildlife, the iconic landmarks, and its amazing cuisine. The marine wildlife is just as impressive, which is why Australia has become one of the most popular fishing destinations across the globe. With so many different types of fish to catch, there is no doubt why people wouldn't want to take a tour of the top fishing destinations in Australia.
In Australia, there are two main types of fishing, one is in freshwater, and the other takes place in saltwater. Both are equally popular and just as entertaining. When it comes to saltwater fishing, it is more common for fishers to catch tuna, marlin, sailfish, among other sea animals. Compared to fishing on freshwater, which involves practicing the sport in rivers, lakes, or even streams, which also has a wide variety of fish.
Regardless of the spot, fishing is always a fun and exciting hobby, and therefore, here are some of the best fishing destinations in Australia.
Cape York, Queensland
The ultimate Aussie fishing spot. Famous for its lagoons and streams, this spot is usually filled with tons of different fish such as barramundi, queenfish, cod, tuna, trevally, cobia, among many others. In order to get here make sure you book a riverboat that can give you a ride around Cape York while you fish.
Given that fishing is a practice of patience, make sure that you bring all the necessary items that you need in order to keep yourself entertained for hours. One of the easiest and most popular things you could do to distract yourself while fishing is by accessing a casino online. All you need is your phone, in order to access it, and you can play some online games while you let your fishing rod catch a fish.
Exmouth, Western Australia
Known for having one of the largest reefs in the bay, Exmouth is also popular for having a diverse repertoire of fish and animals around its waters. Not only is the water here crystal clear, but if you are lucky you will be able to see some whale sharks during your fishing trip here.
Cairns, Queensland
For people who travel to Australia only to catch an enormous black marlin, Cairns in Queensland is the ideal spot to do so. This spot is right by the Great Barrier Reef, which makes it a place rich with a variety of marine wildlife. There are records of fishermen who have caught black marlins that weigh up to 1,000 pounds. For this same reason, fishing in these waters can be quite exhilarating, given that you never know what you are going to encounter.