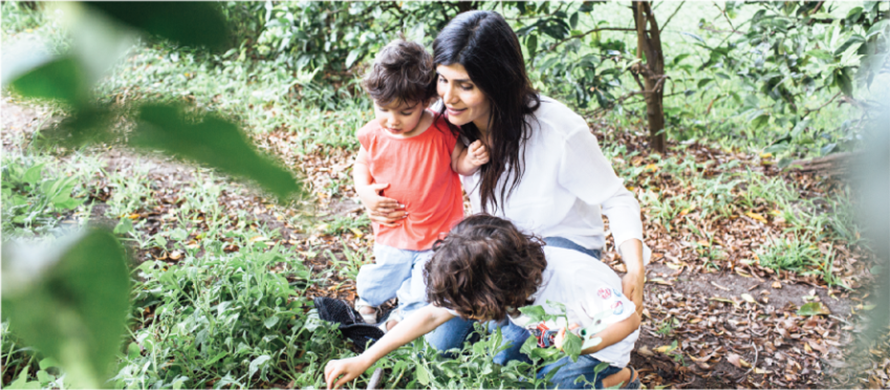 The ideas given here for a garden water feature are a guide to what can be easy to achieve in gardens that can be big or small. Your garden will have a tranquil atmosphere when you create a garden water feature in it - and this can also be great for wildlife. Here are our tips that will give you ideas for garden features and how you can correctly choose and install them. 
Your garden will turn into an oasis of calm if you have water features in it. Here are some tips on what to choose and install. 
Start with considering the space that you have in your garden for the water feature.
You can have water features that are suitable for a garden or patio, that can be of any shape, size or style. Style and space are the key considerations. Large pools require open spaces, while smaller courtyards will do well with self-circulating fountains. A water feature becomes a focal point of your garden, and many people find the sound of water soothing and attractive. 
The choice of your garden water feature must be just right
Sunny locations encourage the growth of weeds due to the damp environment in water features and must be avoided. Placing it near a tree is also not good, as leaves can fall in and pollute the water. If you have young children using your garden, consider their safety when you decide on any pond or water feature. Small fountains, poly ponds or water bowls are best for smaller gardens, patios, and courtyards where you do not have much space. They will give your garden a water feature but will be frugal about the space they require. 
Lighting enhances a water feature
Lighting in the garden can have a great effect on garden water features, especially when you are entertaining in late summer evenings. You can create a subtle ambience by lighting it from below, and it can be of practical use once the sunsets.
Ideas for water features
A very popular garden water feature for large landscapes and gardens is a pool with a centrepiece fountain. If you have a small garden go in for self-circulating water features as they require little maintenance, are compact and do not occupy much space, while they still look impressive. 
The style of your garden must be considered: Your natural planting schemes will be benefited when the garden water feature is an imitation of natural structures, like waterfalls, rocks or ponds. the water feature will blend further if it has an irregular shape. If you have a contemporary patio then it will look good with water features that are neat and angular, or those that are bowl-shaped or the popular globe shape.  
Installing a water feature
Water features have weight and need outdoor electrical connections, both jobs that call for professionals for their installation, as they will have the equipment that is required to lift it, as well as the expertise that ensures its proper functioning. Incorrect installation can result in problems and professionals can help to avoid this. Most suppliers of water features will give you the needed technical instructions on how to assemble the parts so that they fit, and this can make it easy for a good DIYer to undertake the job. 
Water features are eco-friendly
You can add aquatic plants to the large fountains of your water feature as well as fish, and other water species will in time, choose to live in your fountain.  Water features do encourage hedgehogs to bathe in them, as also well as birds who will drink the water or swim in them.