Written by

NewsServices.com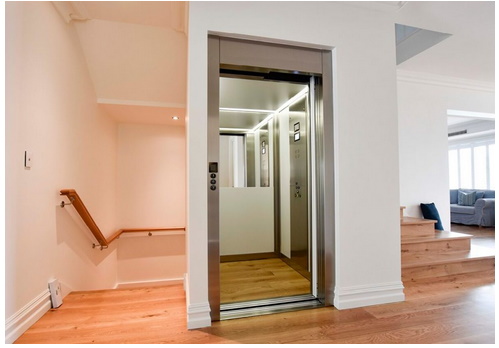 You have lived all your life in your present home and do not want to leave it just because you have grown older. Most people, over 75% of adults over 50, have opined that they would rather stay where they are in their homes, rather than relocate to a new home or any adult community facility. But then if your house is multi-storeyed, even just one more storey, and there are physical changes when you grow older, this will make it more and more difficult to get up and down the stairs. Fortunately, some options can help you remain in your own home for as long as you want.
The option we are talking about is to install a residential elevator in your home.
Platinum Elevators
can help you go from floor to floor easily if climbing the stairs is difficult for you. It is an option that is also more attractive than other options for assisting mobility and can even add value to your home. You may not be old now, and retirement may be many years in the future, but even now, installing a home elevator can bring you a lot of benefits. If you have to carry heavy items from floor to floor, an elevator can be of great help. If visitors to your home have mobility problems, then you can take them around your home easily so that they can tour all the floors of your home. 
Your reasons for having an elevator in your home can be many, but it will help if you know the installation process and the time it will take so that you can fit this renovation or remodeling project easily into your life and schedule.
Installation of a Home Elevator
Many factors can cause variations in-home elevator installation. The design of your home and your preferences can be some of them. It can also be influenced by the age of your home. If, however, you are building a new home, an elevator can be incorporated into the blueprints so that it becomes a part of the building work. Installing an elevator in an existing building will require some retrofitting.
The age and style of your current home might have been such that elevator installation at a later date is easily possible. Architects and builders do stack closets on various floors just one above the other on each floor. These closets generally are of the size of a standard shaft for residential elevators. They will also have lights, power outlets and connections that are appropriate, as well as temporary flooring. 
Where Must a Residential Elevator Be Installed?
There is a place in your home where it will be sensible to install an elevator.  Again this can depend on how your house is designed. An arrangement of stacked closets is cost-effective and time efficient if your architect has had the foresight to do this. If this has not been the case, then there are other locations that you can consider. 
Many homeowners opt to build a shaft and hoistway adjacent to the stairs. If the landing spaces on your stairway are large this makes for the room for the elevator shaft. Areas of your home that have ample open space can be another option to build a shaft in. A foyer of your home can make room for an elevator if the rooms or hallways on the upper floors have enough space around them.