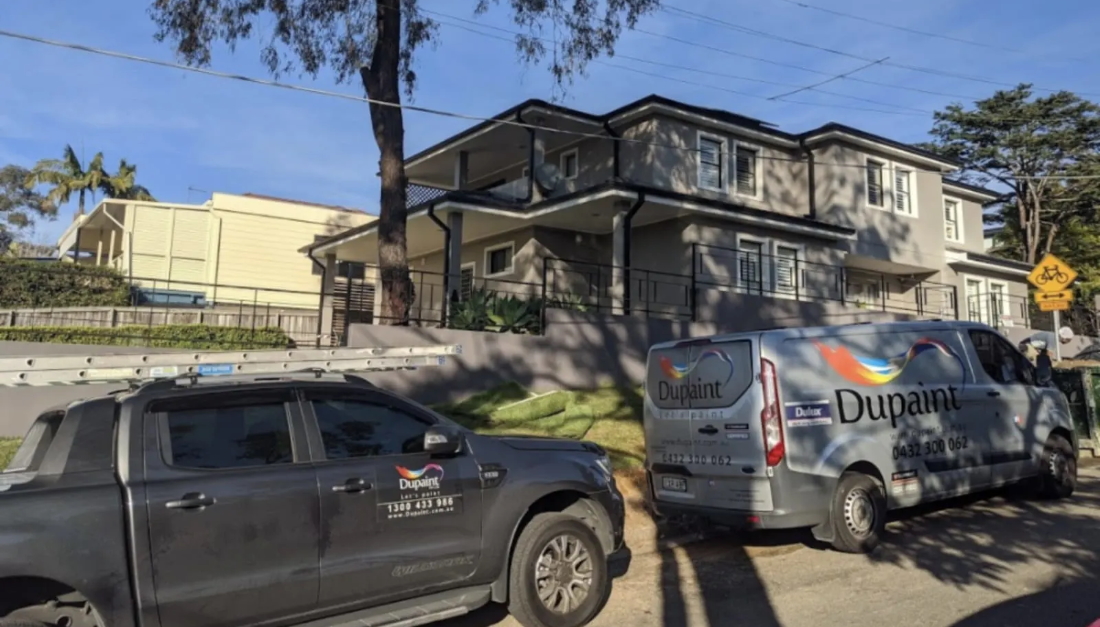 How to choose the right color for your kitchen renovation project? Here are the top 3 ingenious kitchen painting color secrets only the best painters Sydney know – until now!


Have you decided what kind of project you can do during quarantine? With the new reality brought by the current pandemic, there's so much time now as everyone is encouraged to stay at home. So what could be a better (and productive!) way to spend it other than to beautify your kitchen – no construction needed, just your paintbrush with in-trend paint colors and with the help of Sydney Painters contractors near you!
Interior Painting Ideas for Your Kitchen


The heart of every home is the kitchen because it is the center of your family's day-to-day living. It is the place where your family starts the day with a hearty breakfast and everyone mostly likely to gather. That is why, just like any other part of the house, it should be inviting and relaxing.
Here are a few of the best paint color suggestions for your kitchen and interior design palette schemes you can easily copy!
Should you stay with the Basics and Warm Neutrals?
Are you wondering if your all-white kitchen appears to be outdated? Should you go for brighter paint colors? Or should up pick the basic color schemes and warm neutrals? However, we would like to make things clear –there's nothing wrong with staying true and loyal with the classics!
Here are of some of the basic and neutral colors that can give you either a variety of kitchen styles depending on the way you use them:
Warm Gray – One of the neutral colors that work best for traditional kitchen style. When partnered with modern stainless steel appliances, and polished hardwood floors (or it may be white tiles), you can have a clean and inviting aesthetics. Plus this color pairs nicely with fancy copper cookware if you have French country-style kitchen.

White – It provides a clean, elegant, and timeless appeal. This is often favored by homeowners due to the varying styling options it can create. This is perfectly complementary to almost any textures, color accents, and floor types. You can go for traditional kitchen style, contemporary, or a bit of both which is the transitional style. However, this color is highly defined in minimalist styling (like Mid-Century Modern kitchen) which offers a sleek yet sophisticated look. Plus it is the perfect backdrop to let your accessories or accents pop up with their vibrant colors.
Other neutral house painting colors you can try are the following:
Soft Taupe for an airy, swaft of color that pairs well with stained wood cabinets.

Off-White color scheme (with just a hint of gray in it) pairs well with natural wood and gives your kitchen the rustic look.

Earthly tones. If you are eyeing to have a kitchen for more rustic styling, Scandinavian, or perhaps Industrial style, then incorporating textures and natural or earthly tones are best recommended. Examples would be brown, tan, beige, warm marigold, orange, and other shades of nature.

Pastels and Subtle Neutrals. These color palettes allow your other kitchen elements to be in the spotlight. A great example would be Martha Stewarts' kitchen where there are varying show-stoppers such as stylish herb centerpieces and beautifully-assembled copperware.
Trying Different Shades
Would you rather play it safe with the familiar colors or be a bit bold in trying a different variation of shades? Think about the colors and paint your kitchen the way you want it to be, without holding back from making it reflect your personality. This includes every single last shade that can create an unexpected color palette. Here are some of the shades that may surprise you with beautiful house painting results:


Shades of Blue

Light Blue – painting your kitchen island with this type of shade can bring a lighthearted spirit. If you're a fan of the retro-look, you can add some red diner-inspired barstool for an additional pop of color.
Crisp blue – when partnered with white paint color, you can have a cool beach vibe for your kitchen.
Turquoise Blue – this complements your buttery-yellow appliances and knotty pine floors that will create the charming and rustic farmhouse-style kind of vibe!
Royal Blue – this striking hue can create a modern and sophisticated feel, especially if you have white accent walls and stainless steel appliances.
Shades of Green

Soft Green – Painting your paneled walls and cabinetry with this house painting color can create a fun statement that is also sophisticated. You can pair it with reclaimed hickory beams, slate floors, and granite countertops.
Gray Green– this is a soothing shade of green (that's a little bit of gray mixed with a little bit of blue) complements soapstone countertops, unlacquered brass bail knobs, and terracotta hex tiles for a distinct artfully layered style.
Celadon Green – It is quite adaptable to any kind of kitchen styling because it mixes nicely with other colors creating stunning combinations in contrast with wood, tiles, and stainless steel.
Mix-and-Match with Dark Pairings
For the color palette that involves rich, deep, and dark shades, you'll be surely ecstatic on how you can make wonders for your preferred kitchen style. Most dark pairings of house painting color choices provide a unique and dramatic yet charming appeal of kitchen styling that depicts various kitchen styles.
Do you feel like having a Georgian or Victorian-styled kitchen? If yes, then preferable colors include burgundy, sage green, and blue-grey.
If you're aiming for a Tuscan-style kitchen, you can transform it with orange options – from terracotta tones up to rich pumpkin shades.
Let your creative mind and artistic side flourish by incorporating two-tone cabinets. Instead of unified cabinetry, you can replace it with a savvy and durable upgrade to break the plainness of your kitchen style. However, you must also consider the importance of synching it with your walls, ceilings, and accents while also emphasizing the need of selecting the right undertones.
Black as your kitchen backdrop presents various statements of being chic, posh, modern, and appealing visuals. You can easily highlight your centerpieces such as your cabinetry, kitchen appliances, countertops, flooring, and your fancy or edgy lights. Though black kitchen works best in sun-drenched spots further illuminating backsplash features.
Coffee, a popular earth tone, can give your kitchen a classy appearance especially as it greatly matched stained hardwood floors, wicker, or rattan furniture. You can accentuate it with forest green paint color, muted red and with a touch of white.
As an extra tip if you do go for a darker house painting route, select shades that are next to each other on the color wheel. Plus don't limit yourself in trying to balance things out with a grounding neutral color. You must follow a flow so there is transition creating a well-put-together ambiance while at the same time, staying true to synching it with your style preference.
If you're looking for more home inspirations, how-to's, and all the latest house painting news, we got you covered! With Dupaint, you can never go wrong with your house painting all products are genuine and long-lasting so you can get the assurance of quality house painting service in Sydney and throughout Australia. We care and value your home the same way you do, that is why we offer the best House Painting Service at the most affordable rates!
Contact us today at 1300 433 986 or talk to one of our professional painters Sydney specialists to know more of what we can do for you. Plus get to enjoy FREE quotation!