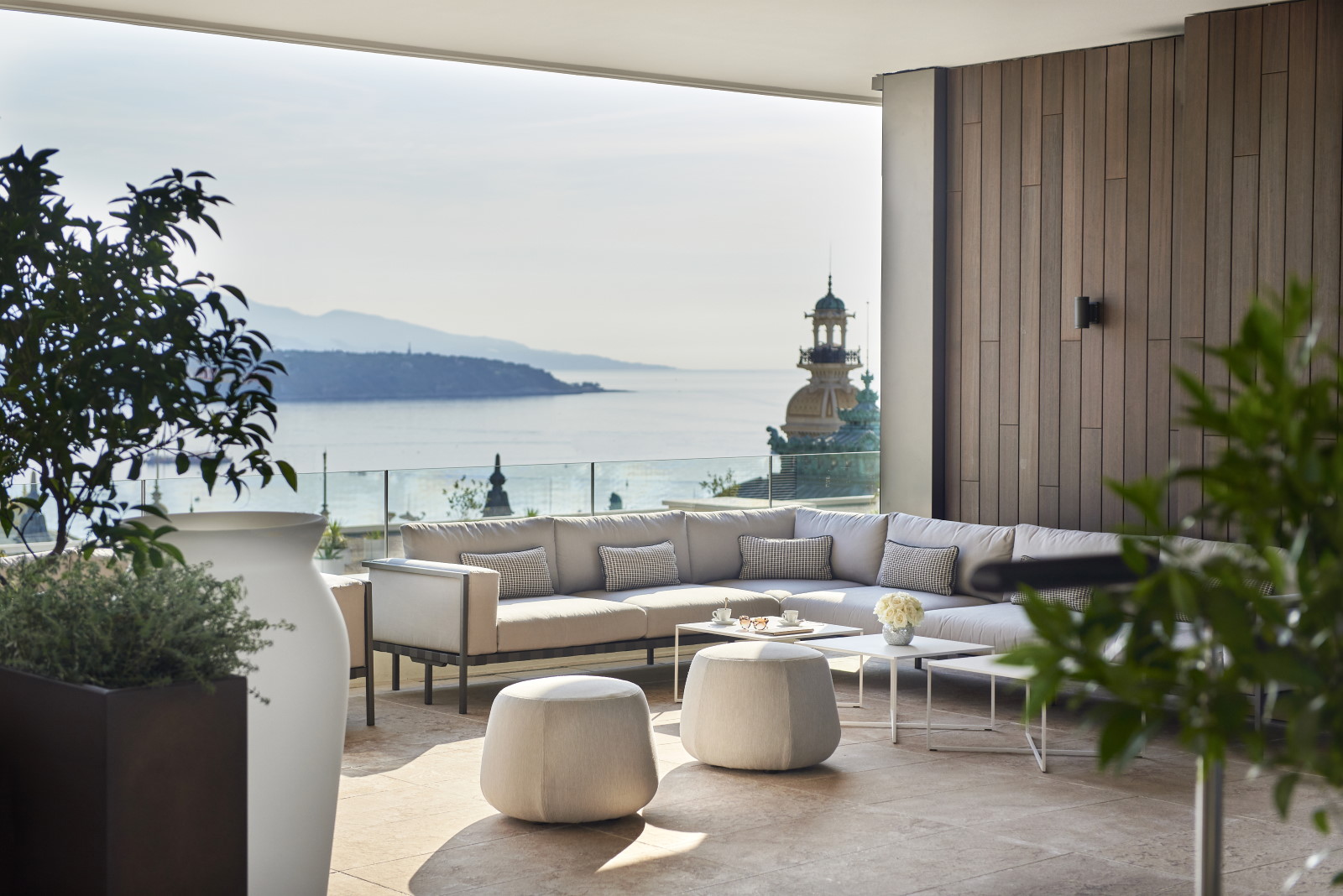 Hôtel de Paris Monte-Carlo has unveiled an all-new wellness experience: the Wellness Sky Club.
A 500-square-meter space located on the top floor of the iconic 5-star hotel, offering spectacular 360° views of The Prince's Palace and the Place du Casino, this space is entirely dedicated to wellness and exclusively reserved for hotel guests who are My Monte-Carlo loyalty programme.
This relaxing "cocoon" has its own outdoor infinity pool, state-of-the-art gym equipment, steam room and sauna boasting an incredible view, inviting guests to enjoy a moment of pure relaxation. To extend the experience even further and satisfy all guests' needs, a delicious snack and drinks menu is available.
The Wellness Sky Club adds to the 5-star property's already comprehensive existing wellness offering such as the renowned Thermes Marins Monte-Carlo, a 6,600-m2 facility dedicated to wellness, fitness and preventive health.
Hôtel de Paris Monte-Carlo earlier this year completed the most important renovation and restructuring program in its history reveiling a number of additions and enhancements including the opening of ÔMER, a new concept by Alain Ducasse, the opening of the exceptional new Prince Rainier III Suite, a new garden courtyard, and more.
An exceptional wellness destination, Monaco's sea bathing history goes back to 1860 with the opening of the Etablissement des Bains — Monaco's first baths where people came to benefit from the curative powers of the Mediterranean. Today, Monaco is home to an array of exceptional wellness establishments such as the Spa Cinq Mondes at Monte-Carlo Bay Hotel & Resort and the Spa Metropole by Givenchy at Hotel Metropole Monte-Carlo that was recently recognised as "Best Hotel Spa in Monaco" at the World Luxury Spa Awards.
By Lena Froelich